First – thank you Dunc for posting a list just like this: stuff she wanted to mention sans any sort of ranking or premade form. I do not read enough to create a list of best books of the year or anything like that. So this is just about ME! And it's my blog so why not!
These are all of the books I read this year (well, I didn't put all the picture books down because that list would be insane…).
And here are the stand out titles: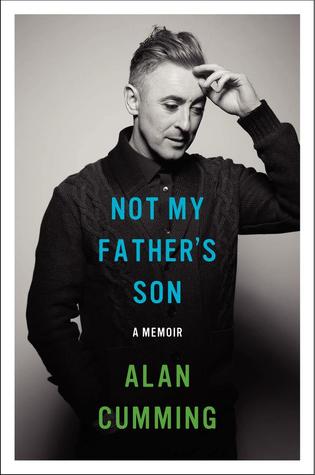 Book I Picked Up But I'm Not Sure Why: Not My Father's Son by Alan Cumming
I've always liked Alan Cumming but I'm not a rabid fan or anything. But for some reason when I got wind of his memoir, I put myself on the hold list for it. And when it arrived on my desk at work, I felt compelled to read it. And I did, in under 3 weeks which for me is pretty good. He manages to take a very personal story, a story that could just be one of woe and misery, and transform it into one of overcoming and making the best of things. I couldn't put it down.
Book Everyone Loved and I thought I would hate it but…I loved it!: Storied Life of A.J. Fikry by Gabrielle Zevin
If Stephanie hadn't told me to pick this one up, I probably would have ignored it. I tend to find when review sites are raving about books that take place in bookstores, I am underwhelmed. But she convinced me to read it and the books can only be described as charming. Lots of in jokes for book fans.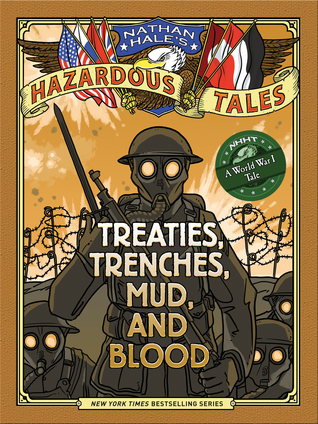 Books I Learned a LOT From: Nathan Hale's Hazardous Tales: Treaties, Trenches, Mud, and Blood AND Red Madness: How a Medical Mystery Changed What We Eat
Both of these books have a target audience of middle grade readers but I learned a heck of a lot from reading them! 'Treaties' is about World War I, which is glossed over in most textbooks because, let's face it, it was a clusterf*ck. Hale manages to show the confusion but also make it a bit clearer. It was quite an endeavor, trying to cram that entire conflict into one book, bu the managed to do it.
'Red Madness' will give you all the backstory on why our white breads are pumped full of random vitamins and also show how the more things change…the more they stay the same.
Material Elevated by Audiobook Narrator: Ready Player One by Ernest Cline, read by Wil Wheaton
Seriously, the king of nerds reads a book about geek heroes playing video games in a virtual world? It was beautiful.
(Honorary Mention to Kristen Bell reading 'Veronica Mars: The Thousand Dollar Tan Line' for not just reading the book but doing impersonations of her co-stars whenever possible).